A PEO Scanned Your License Plate — That Doesn't Mean You're Getting a Ticket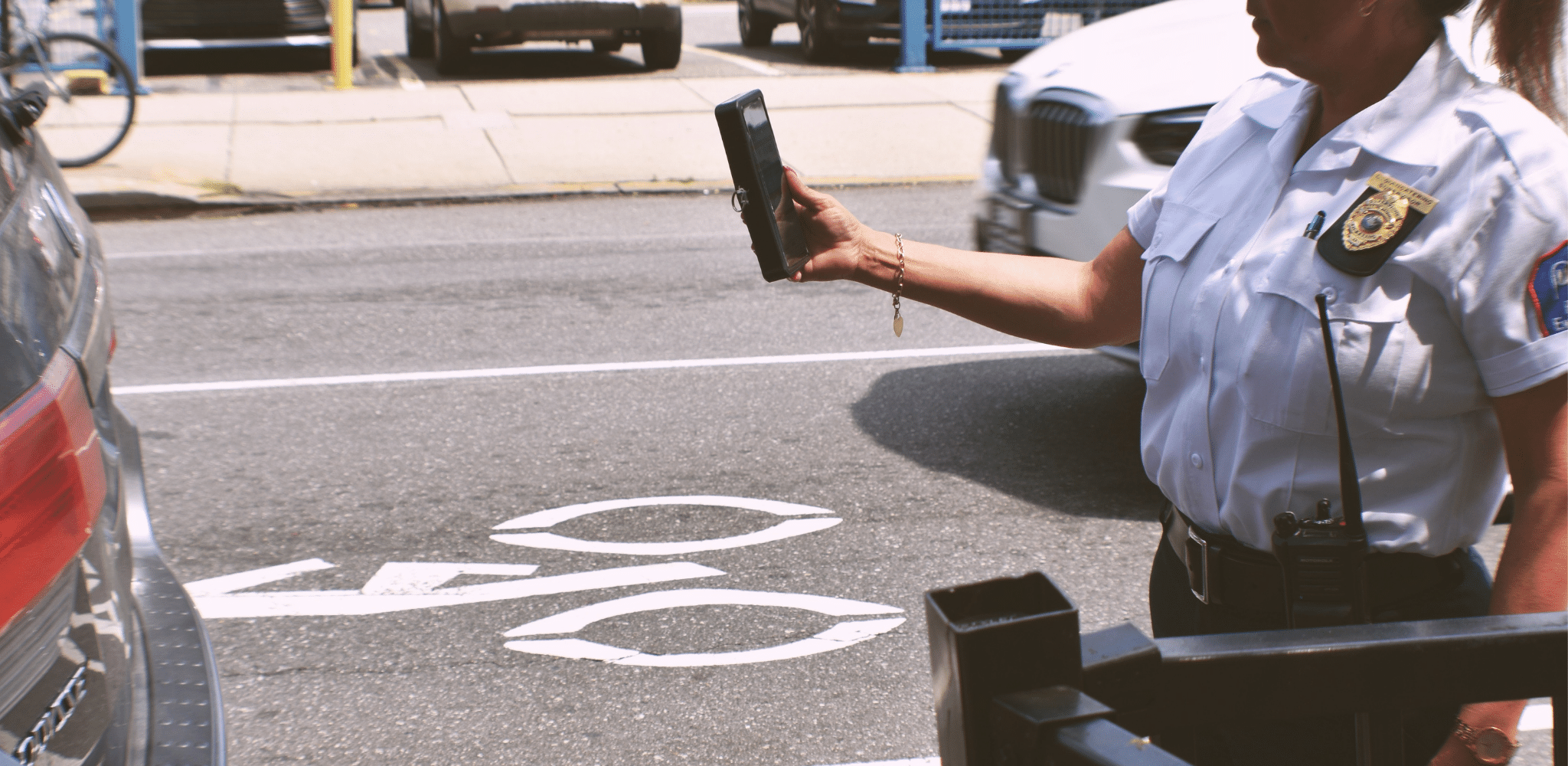 Sometimes our minds can play dirty tricks on us with false assumptions. If your TV doesn't turn on, you might assume it's broken — but it turns out to be unplugged. If your vehicle's check engine light turns on, one might think something is catastrophically wrong with the engine when it was just a loose gas cap.
You get the gist — sometimes our minds just assume the worst when in reality, there's no issue at all. So it's no surprise that when you see one of our Parking Enforcement Officers scanning a license plate, your mind may automatically jump to the conclusion, "Oh great, I'm getting a ticket." 
Guess what? That's not necessarily the case despite it being an understandable assumption.
Long story short: When our officers scan license plates, that doesn't automatically mean a ticket will be issued. In fact, there are multiple reasons license plates are scanned, which we highlight below.
Confirming Payment:
Ever park on the street and make payment at our pay-by-plate kiosks or through our widely popular mobile payment app, meterUP? Our officers scan license plates to verify if a vehicle fed the meter. If a vehicle is verified as paid, no ticket will be issued.
TIP: When making meter payments, ensure you correctly enter the license plate number and select the correct parking zone. More details on that here. 
Confirming Active Parking Permits:
Does your vehicle have one of the below permits?
Guess what? All the permits mentioned above — they're virtual. Similar to confirming payments, our officers also scan license plates to verify if the vehicle has an active permit. A ticket will not be issued if the vehicle has a valid permit for the parking location. 
Vehicle Timing:
Ever park in a (time-limited) loading zone? How about a street with residential parking permit time limits, but your vehicle doesn't have a permit?
For the above scenarios, our officers need to keep track of the time a vehicle parks. While on patrol, our officers note the time and license plate when they initially see the vehicle, then continue their patrol. A ticket will not be issued if the vehicle doesn't park past the time limit noted on posted signs. 
So the next time you see one of our Parking Enforcement Officers scanning your license plate, just remember: that doesn't necessarily mean you're receiving a parking ticket. 
Questions?
Let's continue the conversation. Get at us on social: