Speed Cameras
To help reduce the number of speeding-related injuries, collisions, and fatalities, the Philadelphia Parking Authority has joined the City of Philadelphia as part of their Vision Zero Campaign to make Roosevelt Boulevard safer by placing speed safety cameras along 8 dangerous stretches of highway on Roosevelt Blvd. The cameras are programmed to take photographs of any speeding vehicle's license plate along with a short video of the vehicle if radar detects it traveling in excess of 11 MPH over the posted speed limit.
On Monday, June 1st, 2020 a 60-day warning period began at all speed camera locations. During the 60-day warning period, vehicles driving 11 miles or more over the posted limit were subject to a mailed warning, along with information about the automated speed enforcement program and its goal to make Roosevelt Boulevard safer. On August 1, 2020, all violators began receiving a notice and fine for speeding.
The PPA's 2023 Automated Speed Enforcement Camera Report has been released:
*Previous reports can be found at the bottom of this page*
Pay Speed Camera Violation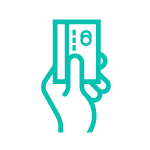 ISSUED WITHIN 30 DAYS
(NOT OVERDUE)
Pay Past Due Speed Camera Violation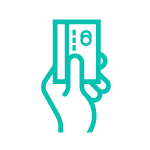 ISSUED AFTER 30 DAYS
(OVERDUE)
View Your Speed Camera Violation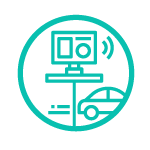 VIEW YOUR SPEED CAMERA VIOLATION
CLICK BELOW
Did you lose your speed camera ticket?
Please call 1-866-790-4111 and have your license plate number readily available.
Do you want to dispute your speed camera violation?
Speed camera violation disputes are administered by Philadelphia's Office of Administrative Review. To dispute your speed camera violation, please follow the instructions indicated on the violation to obtain a hearing request form. You must fill out and submit this section.
If you already scheduled a hearing to dispute your speed camera violation, you may attend the hearing virtually on the date and time through the link below.
NOTE: Please Join with meeting ID 821 0629 5023, passcode: 756613. Identify yourself to access the hearing and confirm attendance.
Pay a Speed Camera Violation by Mail
Send the bottom portion of your violation along with a check or money order payable to:
Philadelphia Parking Authority
Speed Camera Enforcement
P.O. Box 351131
Seattle, WA 98124-5131
Pay a Speed Camera Violation by Phone
Credit card payments may be made by calling 1-866-790-4111. Please note that there is an additional convenience fee for phone payments.
You will need to provide the following information:
Notice Number
Credit Card Information
Amount of Payment
This service is available 24 hours a day, seven days a week.
Pay a Speed Camera Violation in Person
Please visit us:
49 N. 8th Street
Philadelphia, PA 19106

8:30 AM – 5:00 PM Monday – Friday
Roosevelt Boulevard & Pratt Street
Roosevelt Boulevard & Strahle Street

Roosevelt Boulevard & 9th Street
Speed Camera Frequently Asked Questions