Dispute a Parking Ticket
The City of Philadelphia's Office of the Chief Administrative Officer oversees the Bureau of Administrative Adjudication (BAA). Once a parking violation is issued, the BAA is the only agency able to determine liability. If you would like to dispute a parking violation you believe was issued in error, there are multiple options for disputing it. Please see below for additional information.
Customer Alert: In-person hearings at BAA are available for booted/towed vehicles only.
Dispute a Parking Violation Online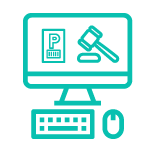 Please click below to dispute a parking violation online.
Dispute Parking Violation Via Mail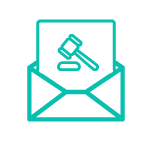 Submit your written testimony and any evidence you would like to have a hearing officer consider in your case and mail to:
Bureau of Administrative Adjudication
913 Filbert Street
Philadelphia, PA 19107
Booted or Towed Vehicles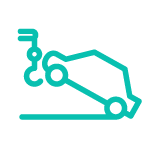 If your vehicle is booted or towed and you wish to have a hearing, you must go to the Bureau of Administrative Adjudication at 913 Filbert St., Monday-Friday. Expedited hearings to discuss arrangements for the release of your vehicle begin at 8:30 AM. As wait times may be longer than anticipated and the number of cases seen daily will vary in order to ensure the proper safety of the public and our staff, we ask that you arrive as early as possible to secure a position in line.
Ticket Dispute Frequently Asked Questions