10th & Ludlow Streets
14-18 South 10th Street
Philadelphia, PA 19107
(Vehicle Clearance 6'10")
Convenient To:
• Convention Center   • Fashion District  • Chestnut Street Shopping  • Jefferson Hospital
Capacity: 450 Spaces
Phone Number: 215-683-9410 
Hours of Operation: 5AM to 11PM, 7 Days a Week
Type: Park and Lock – Pay on Foot
Bike Rack: Available
Rates:
Up to 1 hour – $16.00
Up to 2 hours – $23.00
Up to 12 hours – $28.00
Up to 24 hours – $30.00
Lost Ticket – $30.00
Monthly: 

There are currently no monthly parking spaces available.
However, by filling out the below-linked application, you will be placed on a waiting list
and notified when space becomes available.
First Floor Reserved – $295.00
Upstairs (2nd through 5th floor) – $265.00
Evenings – $185.00
(3PM to 8AM, Mon. to Fri., no restrictions on weekend)
Scooters Flat Rate: $5 Per Day

To inquire about available fleet rates, please email GarageHelp@philapark.org
Specials:
 Early Bird, enter between 5AM – 8AM, exit by 5PM (Monday through Friday) – $16.00
Evening Rate enter after 5PM, exit by 3AM – $12.00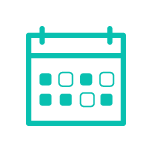 Please click below to make monthly parking payment.
Monthly Parking Payment Portal