Unprocessed & Lost Ticket Information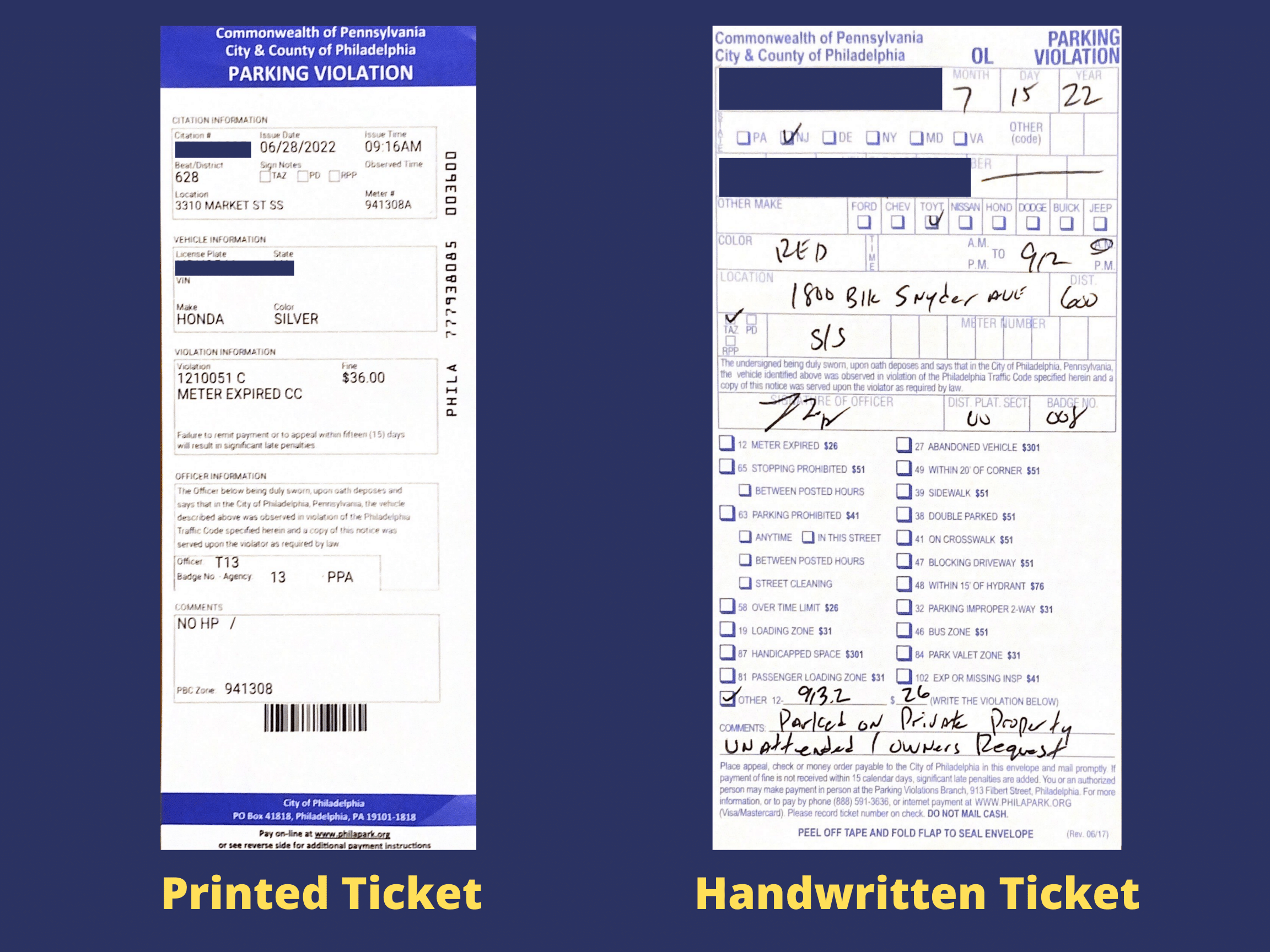 Lose Your Ticket?
Need an Outstanding Balance?
After 15 days from a ticket being issued, and no payment is made or dispute submitted, a request is sent to the appropriate department of motor vehicles for the name and address of the registered owner.  Once that is obtained, a "Notice of Violation" is mailed to the registered owner, which gives them ten (10)  more days to pay or dispute the ticket before penalties are added.  
If you have lost your ticket and notice and can verify you are the registered owner of the vehicle, you can contact us through one of the following options:
Online Form:
Phone: 1-888-591-3636
Social Media:

@Philaparking
NOTE: When contacting us, please have your license plate number and proof of vehicle registration readily available.
Can't Find A Ticket In Our System?
If a ticket isn't showing in our customer service portal as you attempt to pay or dispute, it may have been a "handwritten ticket," as pictured above.
Generally speaking, handwritten parking tickets by other ticket issuing authorities take a bit longer to process as it depends on when the issuing officer turns it in for processing. If your ticket is not showing in our customer service portal, we recommend checking back at a later date and time to confirm when the ticket has been processed. From there, you'll be able to either make a payment or dispute the ticket.
Please be aware that the time frame in which late penalties are applied does not go into effect until the ticket is processed into our customer service portal. Notices are also sent to the registered address of the vehicle before late penalties are applied.