Where is my vehicle?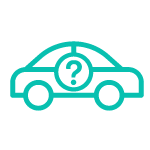 Pay Boot & Tow Fees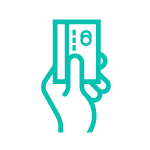 Unclaimed Vehicle Auctions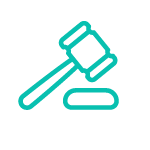 Booted & Towed Vehicles Frequently Asked Questions
PPA tows illegally parked vehicles from designated Tow Zones in order to improve traffic flow and eliminate hazardous traffic conditions. If a vehicle has three or more delinquent parking, red-light camera, or speed camera violations, it is also subject to booting and towing.
CUSTOMER ALERT: If your vehicle has been towed, please call the PPA's Communications Department at 215-683-9773 or

click here

for your vehicle's location.
Click here to locate an impounded vehicle or call us at 888-591-3636. If your car has been towed or impounded by the Philadelphia Parking Authority, we will be able to tell you where your vehicle was taken, and what to do to reclaim it.
In order to reclaim a towed or impounded vehicle, you must pay for all outstanding tickets as well as tow and storage fees. Payment must be made online at https://onlineserviceshub.com/ParkingPortal/Philadelphia or in person at one of the following locations:
Parking Violations Branch
913 Filbert Street
8:00 a.m. to 6:00 p.m. Weekdays
9:00 a.m. to 1:00 p.m. Saturday
Lot 10
6 E. Oregon Avenue
Phila., PA 19148
(215) 683-9601
Hours of Operation:
Monday – Thursday: 7:00 a.m. to 9:30 p.m.
Friday: 7:00 a.m. to 3:00 a.m.
Saturday: 9:00 a.m. to 3:00 a.m.
Sunday: 12:00 p.m. to 8:00 p.m.
Lot 2
2535 Swanson Street
215-683-9563
Monday-Sunday 10am-6pm
Lot 6
4701 Bath Street
215 683-9510
Monday – Friday: 8:00 a.m. to 9:30 p.m.
Saturday: 9:00 a.m. to 5:00 p.m.
Sunday: 4:00 p.m. to 8:00 p.m.
Lot 7
6801 Essington Avenue
215 683-9880
Monday-Friday 8am – 9:30pm
Saturday 9am – 9:30pm
Sunday 4pm – 8pm
Please note that you must present the following to the staff at the Impoundment Lot before your vehicle will be returned to you:
 Your valid driver's license
 Current vehicle registration
 Proof of current insurance for the vehicle
 Cashier's receipt(s) along with the accompanying BAA/PVB Release Authorization for payment and/or adjudication of the tow and storage charges
 Release authorization from the Philadelphia Traffic Court (only applies to vehicles impounded through Live Stop)
If your vehicle is booted or towed and you wish to dispute parking violations and associated fees, you must have a hearing at the Bureau of Administrative Adjudication at 913 Filbert Street.
Expedited hearings to discuss arrangements for the release of your vehicle begin at 8:30 AM, Monday- Friday, and at 9 AM on Saturdays. Please arrive as early as possible to secure a position in line, as wait times may be longer than anticipated.
Impounded vehicles are not released until the driver presents certification of proper registration, insurance, and driver's license. You must also pay the total amount due, including all outstanding tickets, fees, fines, and penalties before you can take possession of your vehicle. This includes all currently and previously owned vehicles.
Vehicles impounded through the Live Stop program must also satisfy all outstanding tickets at the Philadelphia Municipal Court Traffic Division. Vehicles that are not claimed within 21 days are sold at an online public auction.
If your vehicle was towed from a State Highway due to an accident, and your vehicle needs to be towed from our facility, please email Docs@philapark.org for further instruction.
Fees are detailed in the table below.
Toggle Content
| Description | Fee Amount |
| --- | --- |
| Vehicles under 11,000 pounds – Straight tows | Boot Fee – $150.00 |
| | Tow Fee – $175.00 |
| | Storage Fee: $25.00 plus 25% tax for every 24 hours |
| | |
| Vehicles under 11,000 pounds – Live Stops | Tow Fee – $210.00 |
| | Storage Fee: $25.00 plus 25% tax for every 24 hours |
| | |
| Vehicles over 11,000 pounds to 17,000 pounds – Straight tows | Boot Fee – $150.00 |
| | Tow Fee – $250.00 |
| | Storage Fee: $40.00 for each 24 hours plus 25% tax. |
| | |
| Vehicles over 11,000 pounds to 17,000 pounds – Live Stop | Tow Fee – $285.00 |
| | Storage Fee: $40.00 for each 24 hours plus 25% tax. |
| | |
| Vehicles over 17,000 pounds – Straight tows | Boot Fee – $150.00 |
| | Tow Fee – $360.00 |
| | Storage Fee: $75.00 for each 24 hours plus 25% tax. |
| | |
| Vehicles over 17,000 pounds – Live stops | Tow Fee – $395.00 |
| | Storage Fee: $75.00 for each 24 hours plus 25% tax. |
| | |