International Parking & Mobility Institute's Marketing & Communications Award – 2022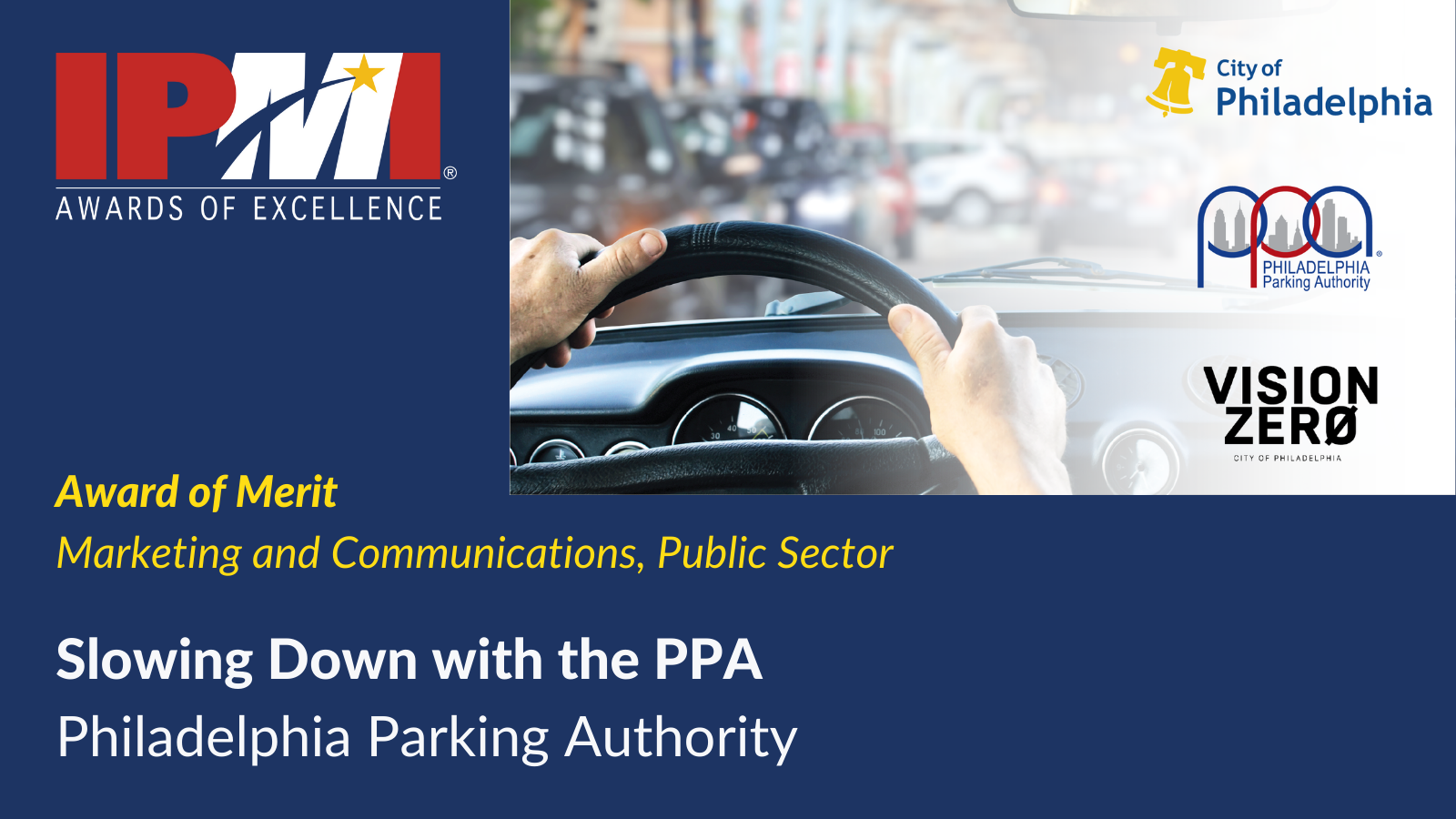 In January 2020, the Philadelphia Parking Authority (PPA), in conjunction with Verra Mobility and the Vision Zero Project, introduced an automated speed enforcement pilot program whose purpose it was to promote safe driving on Roosevelt Boulevard, which had earned the reputation as the city's most dangerous road. Eight cameras to detect speeding vehicles were installed at strategic intersections.
Raising public awareness was crucial to achieving program goals. PPA's public engagement team developed a communications strategy that would accomplish this goal across multiple media outlets. Marketing materials included informational brochures and infographics with statistics regarding aggressive drivers and accidents. Video content was created, and social media was leveraged. The press also played a big role: over a 10-day period, there were a total of 79 curated stories, with 60 directly related to the automated speed camera program.
The focused outreach efforts led to major changes in behavior and pilot program success. During the first month of the warning period, PPA mailed 224,206 violation warnings, resulting in drivers slowing down and a 93% decrease in violation issuance. During the first month of fined violations, violations decreased to 84,608. During the fiscal year 2021, issued violations decreased from 224,206 in June to 38,660 in November 2020.