Where to Park for the Rock 'n' Roll Half Marathon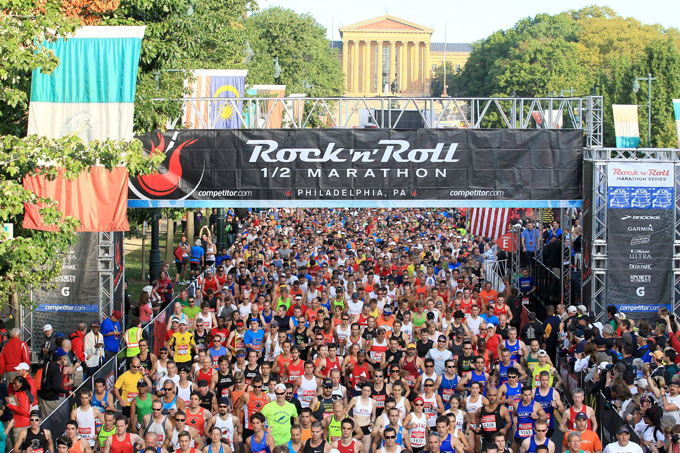 'Tis the Running Season
It's that time of year again! This September, runners from all around the Philadelphia region will meet at the famous Philadelphia Museum of Art steps to run either 13.1 miles, 10K, or 5K at the annual Rock 'n' Roll Half Marathon.
The Lowdown
The marathon gets underway on Sunday, September 15th at 7:30 a.m. at Eakins Oval.
As runners make it across the finish line, they'll be greeted with live rock and roll performances and a complimentary beer at Eakins Oval. On top of that, anyone who participates in both race days will earn an additional medal.
For the complete rundown on this year's Rock 'n' Roll Half Marathon, check out the event website.
Where should you park?
Since the streets will be packed full of runners, you can expect road closures and a shortage of street parking on race days. Luckily, our 19th and Callowhill lot and Gateway Parking Garage are within close walking distance, and they both offer discounted weekend rates. Spots will likely fill up quick, so plan accordingly and check out the rates below.
If you would rather find street parking, make sure you use meterUP, our mobile payment app. With meterUP, you can even feed your parking meter while you're in full sprint!  
1901 Callowhill St.
Philadelphia, PA 19130
Rates:
Weekends: $12.00 (flat rate per day)
1540 Vine St.
Philadelphia, PA 19102
Rates:
Weekends: $7.00 (flat rate per day)
Need parking assistance? Find us on Facebook or Twitter so we can help.
Photo courtesy Competitor Group, Inc. via Visit Philly