Avoiding Parking Tickets: How It's Done
The primary goal of the Philadelphia Parking Authority is to ensure a safe and continuous traffic flow for Philadelphia's residents and visitors. One of the ways we accomplish this goal is by enforcing the city's parking regulations. So what does that mean?
Yep, you guessed it. That means at times we have to issue parking tickets to deter drivers from committing parking violations so we can keep Philadelphia moving. 
Though there are greater tragedies in life, a parking ticket always has the ability to give you that, "Aw man, really?" feeling. Good news though: we have quite a few simple tips to keep tickets off your windshield. Check them out below. 
Feed the meter with meterUP
Ever have a business meeting that's running over schedule? Ever been on a date that's going so well that you're staying for desert? Good news: In Philadelphia you don't have to frantically run back to your vehicle to feed the meter.
Meter expired tickets are the most common parking tickets issued in Philadelphia, but also the easiest to avoid. With our mobile payment app, meterUP, you can pay the parking meter with a few taps of your fingers. To make things even more convenient, you can also remotely extend your parking session directly from your smartphone.
Sound simple enough? Join over 400,000 users and give meterUP a download on your iOS or Android device and let Laronda give you the full run-down in the video above. Additional information can also be found here. 
 Carefully Read the Signs
When it comes to parking, understanding the signs can be the difference between getting a parking ticket and remaining ticketless. In the long run, just keep this in mind:
Red = Bad
Green = Good
Red arrows and letters always indicate a parking restriction while green lettering and arrows indicate when parking is allowed. After taking note of the restrictions, just ask yourself, "What is the current day and time?" From there, just follow the instructions for that particular day and time. Oh yeah — don't forget to feed the meter if the signs indicate payment is required. Remember: we have an app for that.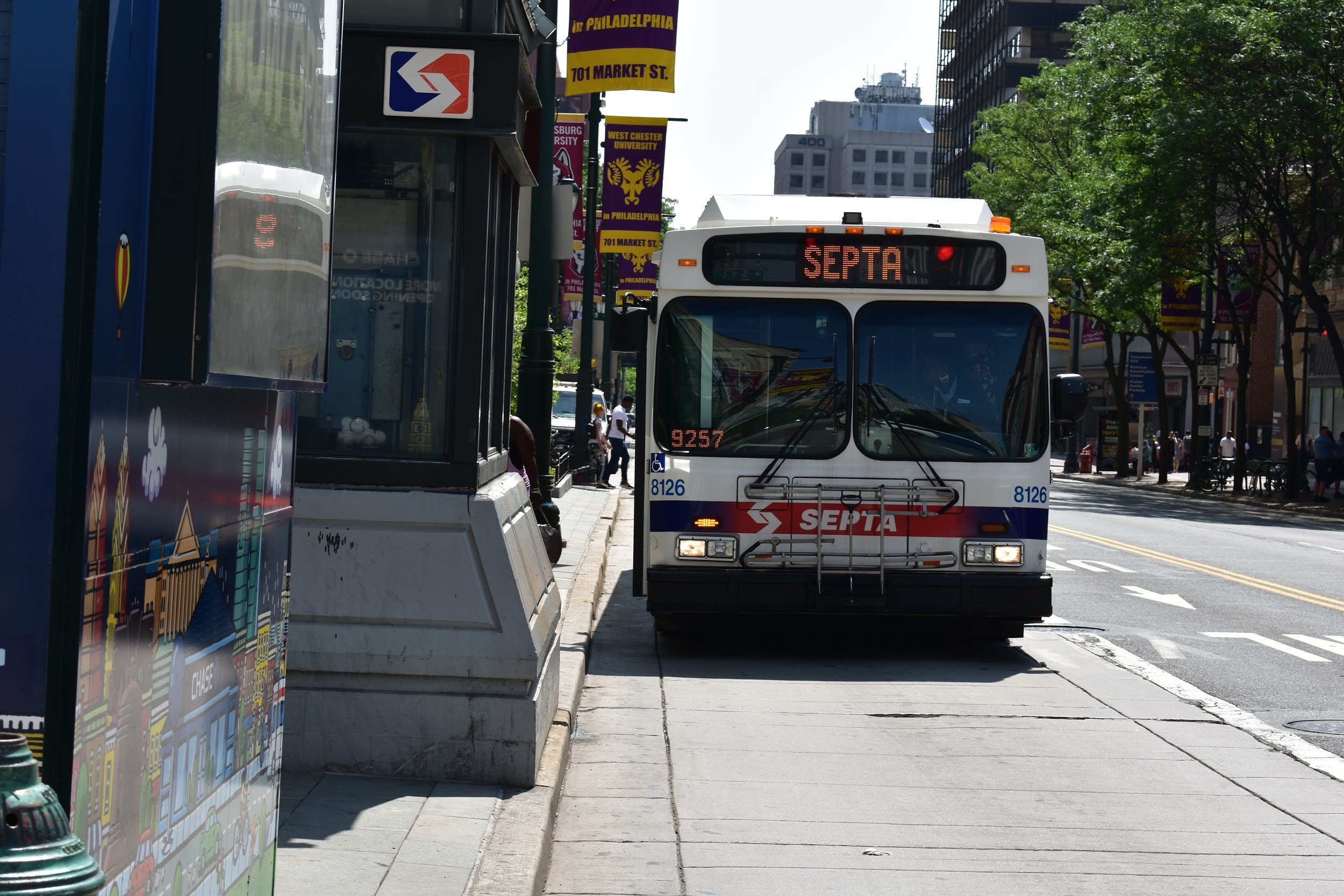 Steer Clear of Bus Zones
Bus zones are for? You guessed it: buses.
A robust public transportation system is crucial to the economic vitality of Philadelphia — and when crucial bus lanes are blocked by illegally parked vehicles, that creates hours in lost productivity, added congestion, and of course a bus load of frustrated commuters.
You get the point: steer clear of bus zones, which are clearly marked by signs and indicator arrows painted on the street. If you happen to park in a bus zone, there's a good chance you'll come back to a $76 ticket on your windshield.
    Use Our Off-Street Parking Garages 
Generally speaking, we don't encourage you to park at on-street parking meters for an extended period of time. In the long run, it's more economical to park at an off-street parking garage if you plan on staying in the city for longer durations. If this sounds like your type of parking scenario, we've got you covered and then some.
The PPA operates seven garages in Center City in close proximity to some of Philadelphia's hotspots — and by the way, they have the cheapest parking rates in the city. For additional information on garage locations and rates, hit the link here.
Get a Residential Parking Permit
Live on a street that has the above pictured sign? You should probably get a residential parking permit.
Residents in eligible areas can purchase parking permits that exempt their vehicles from meter and time limit restrictions on streets where the above pictured signs are posted. These permits help ensure residents can find parking spaces near their home instead of circling around aimlessly for a parking space. Keep in mind: Your vehicle must be registered to an address in a residential parking district and you must provide an additional proof of residence such as a lease or utility bill.
Sound like you? Click here to apply for a residential parking permit and if you have any questions, feel free to call our permit team at 215-683-9730. 
Disabled Only Parking Zones
Throughout the city you will notice parking spaces reserved for motorists with physical disabilities. That means if you park in a space reserved for those with disabilities, you must have a valid disabled placard or license plate. 
If you happen to park in a disabled only parking space without the necessary placard or license plate, there's a good chance you'll be issued a $301 parking ticket. 
If you or someone you know has a physical disability that needs parking close to their home, additional information can be found here.  Information on obtaining a disabled placard or license plate can also be found on PennDOT's website here.
Avoid Additional Safety Violations
Philadelphia is well known as a very walkable city — and our officers enforce parking regulations not only to ensure a safe and continuous vehicular traffic flow, but also a safe pedestrian foot traffic flow. 
To keep Philadelphia walkable, and of course avoid parking tickets, make sure you're avoiding the following.
Parking on a sidewalk

Parking on a crosswalk

Parking in front of ADA access ramps

Parking within 15 feet of a fire hydrant

Parking within 20 feet of a crosswalk at an intersection

Parking on a marked snow emergency route during declared snow emergencies
Have questions? Let's hear them on Twitter and Facebook. And remember: If you believe you were wrongfully issued a ticket, you have multiple options for disputing them.