Philadelphia Parking Authority Statement on the Reports of the Pennsylvania Auditor General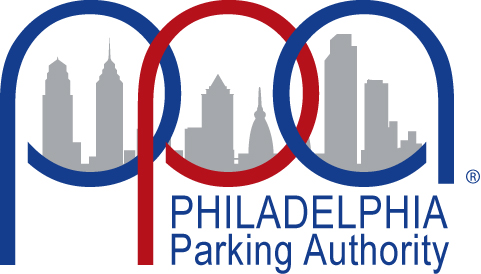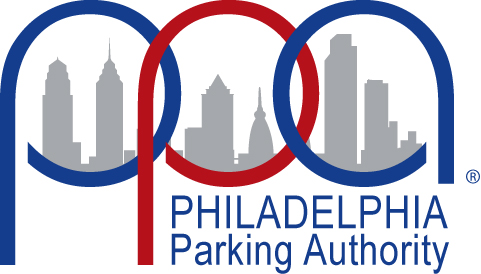 In October 2016, at the invitation of the Board, the Auditor General began an audit of the Philadelphia Parking Authority's human resources policies and procedures. Soon after, the Auditor General initiated a second audit of the PPA's On-Street Parking program and contracting procedures.  The audits were completed and the reports issued on December 7, 2017.
In September of 2016, the Board began a comprehensive evaluation and transformation of the way the PPA operates. Over the past 15 months our focus has been on the implementation of new and updated policies guided by best practices as we work to fulfill our parking and transportation mission.  Agency-wide employee training covering important workplace subjects has been expanded and made standard procedure in order to ensure that the PPA operates according to the highest ethical standards. The Board also committed to maximum transparency in its operations to restore the trust of the people of Philadelphia to whom we are responsible.
The reports include 117 recommendations, 94 (80%) of which were already implemented. The remaining are being reviewed or are beyond the scope of the PPA's authority. Our responses, included in the Auditor General's reports, details our actions over the past 15 months. We are in the process of finalizing the selection of an Internal Compliance Auditor, one of the recommendations in the report, to make certain that appropriate policies and controls are in place.  The auditor will also continually test the PPA's compliance with those policies and make reports to the Executive Director and the Board.
The Board recognizes that as it changes policies and procedures it must also evidence tangible results. A review of the first seven months of the PPA's FY 2018 financial statements shows that overall revenue is up $4.6 million, total payroll expense is down $2.9 million. The On-Street Parking Division, the primary focus of the Auditor General's financial review, shows a year-to-year increase in revenue of $4.1 million, a decrease in payroll expense of $2 million and a decrease in all other expenses of $1.3 million. Most impressive, the funds available for payment to the City and School District from the On-Street Parking program are up $7.4 million above the first seven months of the prior fiscal year.
In his press conference today, the Auditor General asserted that $78 million could have been paid to the School District during the audit period. That assertion does not appear anywhere in the audit report and is not supportable. It assumes that every parking ticket issued over the last five years will be paid in full including penalties. The PPA has an 89% collection rate over a three year period, one of the highest in the country. The collection rate required under the Auditor General's analysis is unreasonable and is unheard of in the industry. Even those counties where parking tickets are criminal violations which result in arrest and imprisonment do not have a 100% collection rate.
We would like to thank the Auditor General and his staff for their professionalism in the conduct of these audits. They were thorough, rigorous, and disciplined in their work. We appreciate the Auditor General's recognition that we responded to the audit in a transparent and cooperative manner. The result of the work of both teams will enable the PPA to move forward with sound insights.
As we turn the page on this chapter of the PPA's history, we do so more deeply committed to providing high quality parking and transportation services for the people of Philadelphia. In fulfilling that mission we also have better tools for providing those services efficiently and with great integrity. Through all these efforts, the Board will continue to monitor our performance and continually strive to move to higher levels of public service.
Attached is a list of 31 major actions the Board and PPA management have taken over the past 15 months.
PPA's Commitment to Transformation
September 27, 2016 – All hiring and promotions frozen.
October 13, 2016 – New interim Executive Director appointed by Board.  Hiring freeze continued pending review of need for new positions.
October 13, 2016 – PPA Board directs that a professional executive hiring firm be secured to search for a permanent Executive Director.
October 13, 2016 – PPA Board directs that an independent human resources firm be hired to audit PPA human resources procedures and policies.
October 13, 2016 – PPA Board adopts new sexual harassment policy.
October 13, 2016 – PPA Board directs staff to advance the review of the entire Employee Manual.
November 7, 2016 – Employee sexual harassment training begins – all employees hired prior to August 17, 2017 have now completed the training.  Employees hired after that date (24 individuals) will be trained in January 2018.
November 17, 2016 – The Executive Director changes comp time policy for all senior staff, providing clarity on very limited circumstances when it is permitted.
November 23, 2016 – Employee diversity and sensitivity training begins – all management and supervisory employees now trained.
December 13, 2016 – PPA Board hires human resources consultant to audit PPA.
December 20, 2016 – Pennsylvania Ethic Commission invited to provide training. They conduct first employee training session – 94% management employees have completed training to date.
December 2016 – PPA changes employment application process.  Posts jobs on website.
December 2016 – Executive Director requires agency-wide reporting on any employee receiving overtime pay or comp time more than 10% of salary.
January 2017 – Executive Director removes her position and Deputies from eligibility for comp time in any case.
January 24, 2017 – Executive Director hires search firm to screen applicants to be PPA Chief Financial Officer and PPA Controller.
February 24, 2017 – PPA Board hires firm to search for and screen applicants for Executive Director.
April 28, 2017 – PPA Board approves policy prohibiting nepotism.
April 28, 2017 – PPA Board adopts a robust agency-wide policy to determine need for every hire and promotion and a documented process to evaluate applicants, including advertisement.
May 9, 2017 – PPA Board Human Resources Committee Chair approves hiring of new Chief Financial Officer.
May 9, 2017 – PPA Board Human Resources Committee Chair approves hiring of new Controller.
May 31, 2017 – PPA Board approves new Employee Manual.
May 31, 2017 – PPA Board approves major reductions to employee benefits.
May 31, 2017 – PPA Board approves agency-wide record retention policy.
June 28, 2017 – PPA Board approves a new Conflict of Interest Policy.
June 28, 2017 – PPA Board approves contracts for outside legal services as a result of a public competitive process.
July 31, 2017 – New Director of Information Technology hired after objective screening by a professional search firm.
September 7, 2017 – Senior staff and manager training regarding the Pregnancy Discrimination Act and the Americans with Disabilities Act.
September 27, 2017 – PPA Board approves a new comprehensive Procurement Policy including requirement to post all contracts on the PPA's website.
September 27, 2017 – PPA Board approves a contract for public relations services after an RFP process.
October 27, 2017 – PPA Board approves agenda software that will make all Board Meeting minutes and documents available on the PPA's website.
November 8, 2017 – Two additional ethics training sessions were provided by the Pennsylvania Ethics Commission, with emphasis on the requirements of the annual Statement of Financial Interests.
While we are encouraged by the results of steps taken to date, we are not done.  A continued emphasis on best practices will result in a perpetual process of self-examination and new initiatives.