PPA Parking Cheat Sheet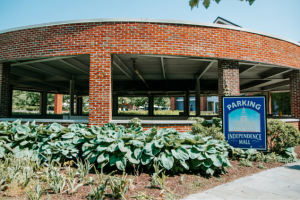 Philadelphia is full of endless opportunities. If you're an art lover, there's a place for you. Foodie? There's a plethora of options. Exercise junkie? The city is your treadmill.
Finding parking can be a hassle from time to time. Just like you, we like to know our options. Thankfully we're here to help with the Official PPA Parking Cheat Sheet to cut corners and find discounted parking that works for your wallet.
Here You Have It:
Early Bird Specials:
Our 4 Morning Hacks spell out exactly how to achieve a successful morning to get to the places you need to be on time. But did you know we offer early bird specials at our seven Center City garages? If not, you're going to want to check out our early bird specials here.   
AutoPark Validations:
Catching a show at the Arden Theatre or taking a tour of the National Constitution Center? Parking validations are available for those and many other venues in Center City! Just remember: You must present your parking validation ticket before leaving the AutoPark.
Old City Nightlife Special:
Sure, Old City is known for its art scene, but it also has an extensive nightlife. There's really nothing like an evening in Old City, especially on the weekends. From dinner at The Continental and a movie at The Ritz East  or The Ritz at the Bourse, you won't regret your time spent in Old City. You really won't regret a scoop of ice cream from Franklin Fountain to top off the night.
That's why every Friday and Saturday night after 5 p.m., you'll want to take up our $8 flat-rate parking at our Independence AutoPark. So before you grab a meal and see a movie, claim your spot before they fill up! Check out more details here.
Free Parking Days:
The PPA offers free parking and does not enforce parking meters on select holidays. Additionally, time limits on residential blocks are not enforced on:
New Year's Day (January 1)

Martin Luther King Jr Day

Easter Sunday

Memorial Day

Juneteenth (June 19)

Independence Day (July 4)

Labor Day

Thanksgiving

Christmas Day (December 25)
Got questions? Get your answers by reaching out to us on Facebook or Twitter!