Parkadelphia: Understanding Philly's Parking Regulations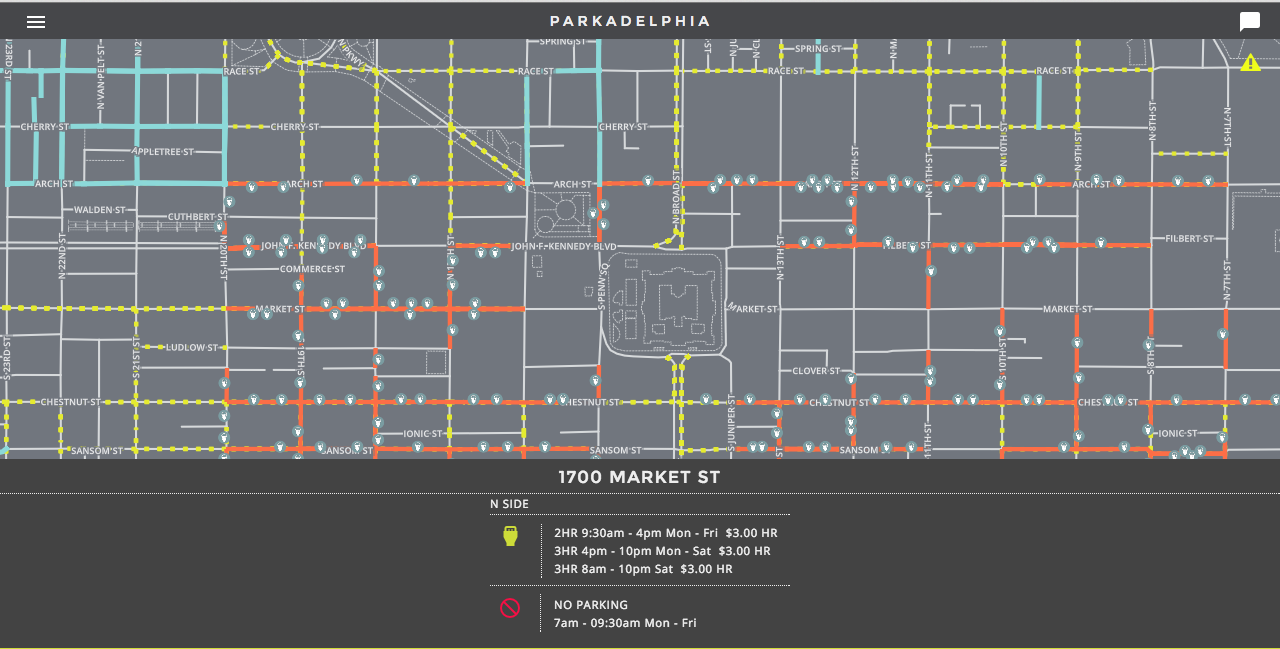 Remember the residential parking map that Lauren Ancona threw together a while ago? Well, she went and kicked it up a notch with her newest creation, Parkadelphia.
Let's jump right into it: In March, Ancona, Senior Data Scientist at the City of Philadelphia Office of Innovation and Technology, launched Parkadelphia, a helpful and comprehensive visualization tool that helps visitors and residents better understand city-wide parking regulations. By using data we released to Philadelphia's open data portal, Ancona plotted out active residential parking districts and their corresponding blocks. More meticulously, however, Ancona also mapped current meter, kiosk and scooter corral locations while providing the corresponding parking regulations.
In other words, Parkadelphia helps explain when and where you can and can't park throughout Philly.
Here's the thing: Ancona will be plugging away and adding new features, and hopes to have it done in the near future. In the meantime, fool around with Parkadelphia a bit — you could learn something new about Philly's parking regulations and (hint, hint) avoid getting one of those blue and white notices placed on your windshield.
Also, if you're a map aficionado, take a gander at our map primer for other useful information.
Note: The data provided to Philadelphia's Open Data Portal is current up to the date it was released. The Philadelphia Parking Authority cannot guarantee the accuracy of information provided in Parkadelphia as regulations are always subject to change.