How the Roosevelt Blvd Speed Cameras Save Lives and Need to Be Renewed & Expanded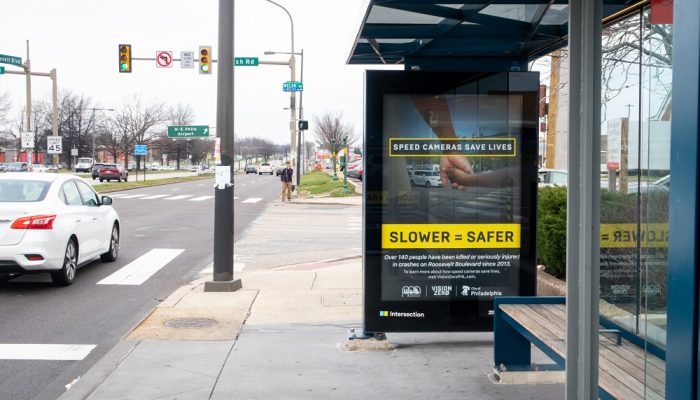 The Automated Speed Enforcement (ASE) program cameras on Roosevelt Boulevard have saved lives by reducing excessive speeds, which cause fatal and serious injury crashes. However, speed cameras are set to expire at the end of 2023. Speed cameras should be renewed and expanded to additional corridors in the city. 
The City and many activist groups have advocated for the Commonwealth to take action. The Pennsylvania General Assembly and Senate are debating three bills about speed cameras: 
House Bill 1284

 is the most expansive. 

The House version of this bill removes the expiration date. The bill also allows the City and PennDOT to coordinate on expanding speed cameras to additional Philadelphia corridors where speeding-related crashes occur.

 

The 

House Bill 1662

  

and 

Senate Bill 748,

 would make speed cameras permanent with tweaks. But these two bills would not allow for expansion of speed cameras.

 

The Senate has and will amend HB 1284 further when it reconvenes in mid-December, but it is not clear which provisions will remain or change.

 
95% Fewer Speeding Violations on Roosevelt Boulevard 
Every fatal and serious injury crash is tragic, impacting the lives of our family, friends, and valued community members. 
Recently, researchers at the University of Pennsylvania analyzed the safety impacts of the automated speed enforcement (ASE) program on Roosevelt Boulevard. The researchers found that speed cameras on Roosevelt Boulevard have saved a just under 1 life per month.  
Overall, about 36 lives have been saved on Roosevelt Boulevard since speed cameras went live. 
Roosevelt Boulevard has become much safer. The 2023 Vision Zero Annual Report shows: 
95% fewer speeding violations.

 

21% fewer fatal and serious injury crashes.

 

50% fewer crashes involving people walking.
Work Zones See Significant Safety Benefits 
In work zones with speed cameras, PennDOT has seen 25% fewer fatal crashes. PennDOT has found that speed cameras lead to a 15%-50% reduction in total work zone crashes. 
Since the start of enforcement in March 2020 through the end of 2021, PennDOT has also found that speeding in Automated Work Zone Speed Enforcement (AWZSE) enforced work zones has reduced to 20% of all traffic. Excessive speeding, of at least 11 mph over the speed limit, has reduced to 3% of all traffic. 
Why the Speed Cameras Were Installed 
Roosevelt Boulevard has long been among the most dangerous roads in the state. The City is leading a transformation of the corridor through the Route for Change Program. The City received a $78 million Mega grant from the U.S. Department of Transportation for traffic safety treatments on the Boulevard. 
The speed cameras — more formally called automated speed enforcement (ASE) – were signed into law in 2018. The law allowed a 5-year pilot program of speed cameras on Roosevelt Boulevard and in work zones. The Philadelphia Parking Authority manages the speed cameras. The cameras went live with enforcement in August 2020, following a two-month warning period. 
Expanding Speed Cameras to Additional Corridors in Philadelphia 
Speeding continues to be the top contributing factor in fatal and serious injury crashes in Philadelphia — see speed-related crash map (via Bicycle Coalition of Greater Philadelphia). Since 2020, speeding has accounted for 20% for fatal and serious injury crashes, according to the 2023 Vision Zero Annual Report.
Roosevelt Boulevard is not the only corridor in Philadelphia where excessive speeds contribute to deaths and serious injuries. Speeding-related crashes have risen on corridors like Broad Street, Frankford Avenue, and Girard Avenue.  
Since speed cameras were installed on Roosevelt Boulevard, speeding-related crashes have gone down, and traffic safety is trending in the right direction. The success on Roosevelt Boulevard shows the impact of speed cameras. Now, speed cameras need to be expanded to more corridors.  
Throughout the year, the City has advocated for renewing and expanding speed cameras, including testimonial hearings in Harrisburg. This legislation is absolutely needed as part of the City's overall efforts to change the driving culture of Philadelphia. We will continue our push as the sunset clause on this program nears in December.