PPA's New Designated Bike Lane Enforcement Unit to Begin Patrols on Monday – May 1st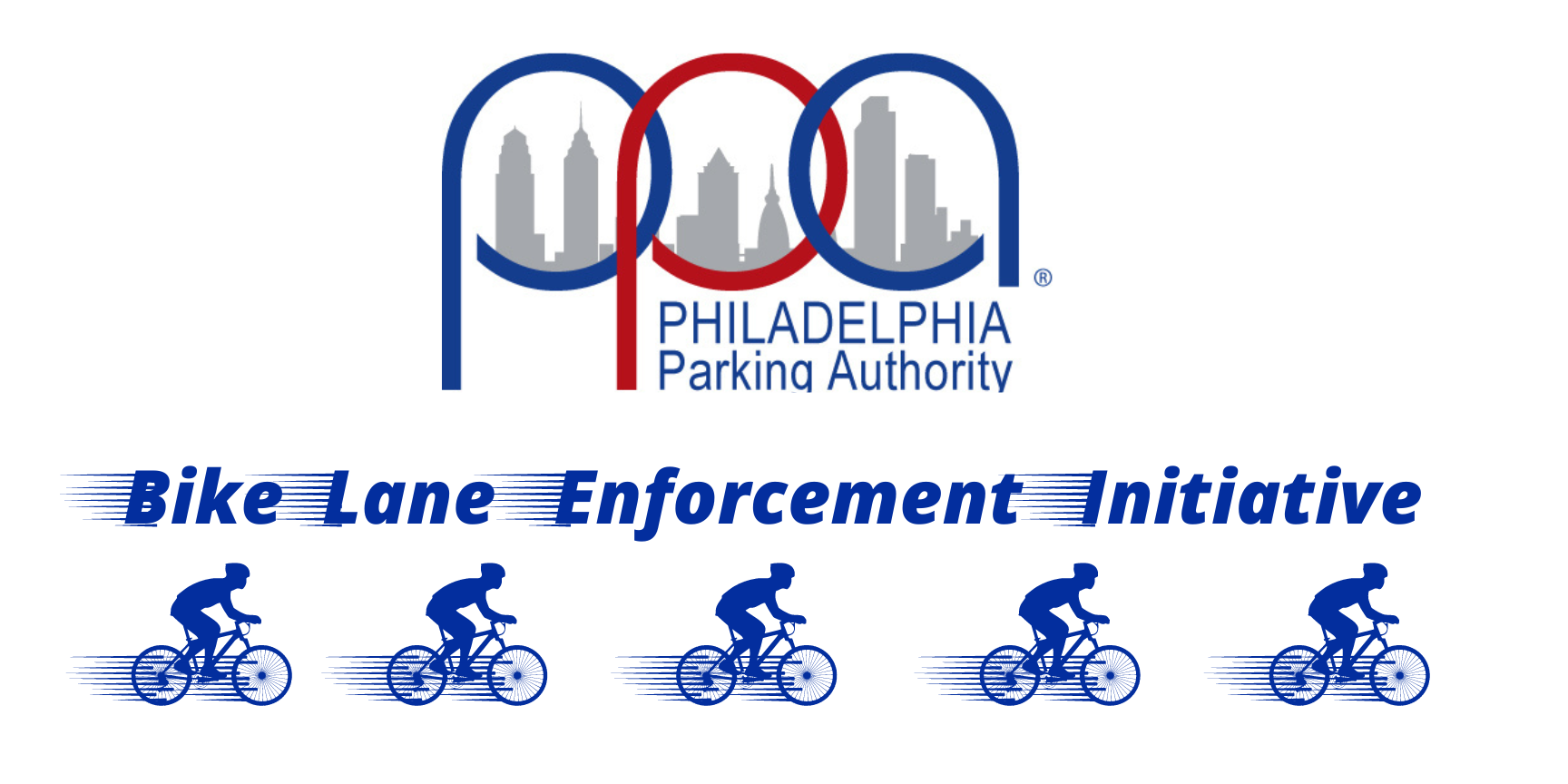 (PHILADELPHIA) – Citing 45 deaths and over 135 injuries since 2011, Philadelphia Parking Authority (PPA) Executive Director Rich Lazer announced today that the PPA's new Bicycle Lane Enforcement unit will begin patrolling and enforcing bike lane regulations on Monday, May 1, 2023, in selected city neighborhoods. 
 "Bicyclists are an integral part of Philadelphia's transportation ecosystem. Since 2011, 45 bicyclists have been killed, and over 135 have been injured. We must do all we can to protect our bicyclists and provide them safe access to city streets," said PPA Executive Director Rich Lazer.
 "Beginning next Monday, we will expand our ongoing bike lane enforcement efforts to include a designated bicycle lane enforcement unit that will concentrate exclusively on ticketing vehicles that illegally park in our designated bike lanes," Lazer said.
 "The PPA has issued over 25,000 tickets for bike lane safety violations since 2014. Enforcement is a deterrence aimed at changing behavior and encouraging compliance with our bike lane regulations. The staggering number of violations clearly demonstrates the need for a focused enforcement unit to concentrate solely on bike lanes in Center City, University City, and South Philadelphia," Lazer said.
Lazer thanked the new bike lane enforcement unit for "stepping up to the plate and volunteering for these new public safety patrols. All of their hard work and dedication is very much appreciated."
 Lazer credited the Bicycle Coalition of Greater Philadelphia for their "vigilance and hard work in protecting bicyclists and moving the city's Vision Zero goals closer to reality."
 Commenting on the PPA's new Bike Lane Enforcement Initiative, Sarah Stuart, Executive Director of the Bicycle Coalition of Greater Philadelphia, said, "We are very excited and relieved to see the Philadelphia Parking Authority's program get underway.  Many of Philadelphia's unprotected bike lanes are chronically encroached upon by drivers who park or stand with impunity.  Bicyclists have been asking for increased enforcement of such motorists for years. The Bicycle Coalition welcomes this team of enforcement officers on bikes to be able to efficiently and sustainably keep bike lanes clear and safe for the  bicyclists they were designed and built for."
"Our goal is to improve public safety and enhance the quality of life in our neighborhoods by encouraging compliance with bike lane regulations and keeping our bike lanes clear and free of parked vehicles," Lazer concluded.