Signs: Who Handles What?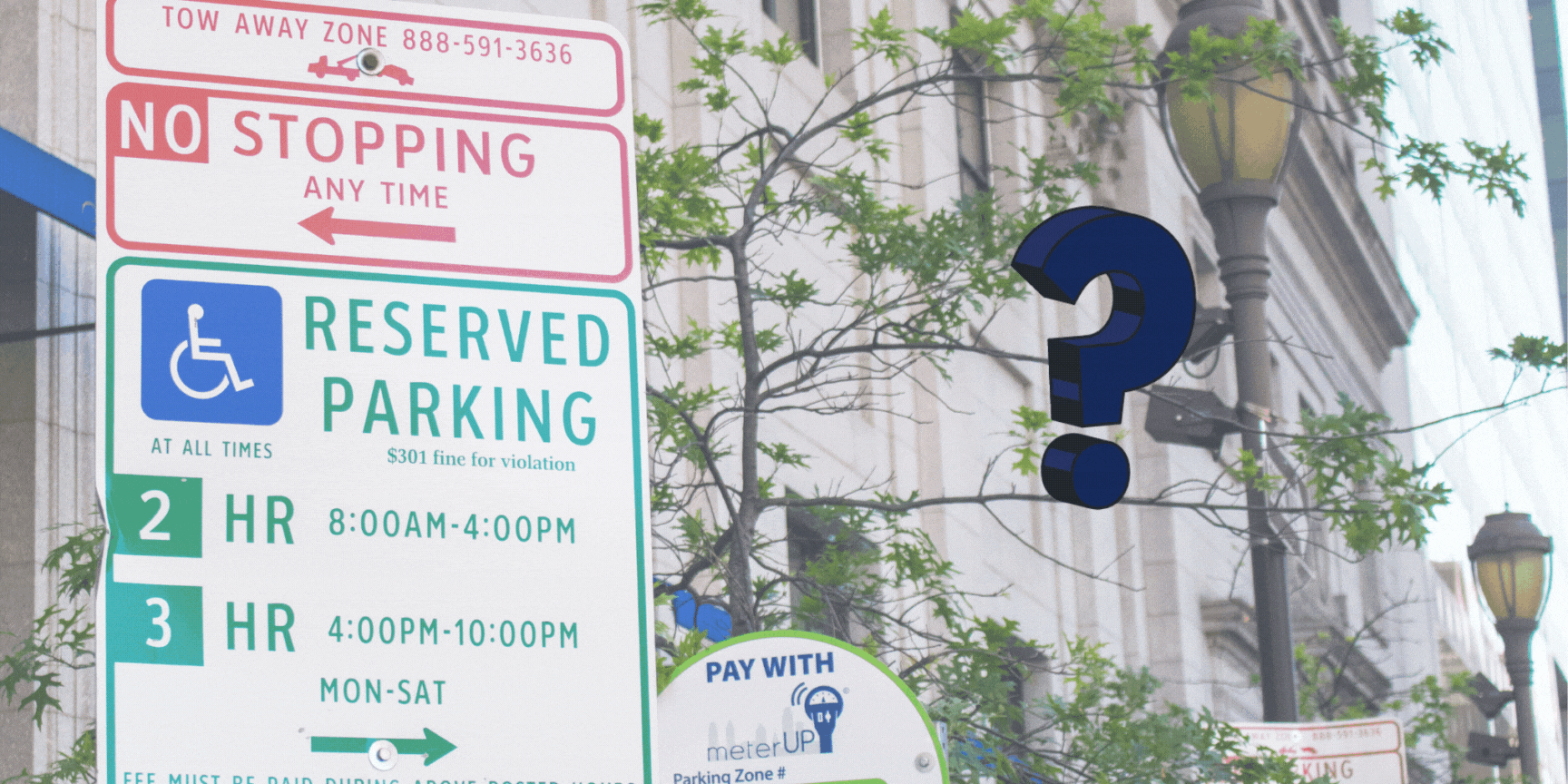 As you park your car in the streets of Philly, and before you feed the meter, what are you likely to see? You guessed it—signs.
With a multitude of signs scattered throughout our city blocks, it's important to remember one thing: Make sure you read them before parking so you can avoid getting a ticket!
Aside from helping manage the traffic flow on city streets, signs also serve as a guide for on-street parking options. But here's the thing: The Philadelphia Parking Authority manages some of these signs, while others are managed by the Philadelphia Streets Department. Check out the list below for an outline of who handles what.
PPA Handles:
Time Limit Parking

Disabled Person Reserved Parking Spaces

Passenger Loading Zones

Truck Zones

Valet Zones

Residential Permit Parking

Electric Vehicle Only

Philly Carshare

Motorcycle & Scooter Zones
Hotel Loading Zones
Institutional Disabled Parking Zones
If you have a question or spot a damaged sign managed by the PPA, reach out to us on Twitter or Facebook.  
Philadelphia Streets Department Handles:
Street Cleaning

Authorized Zones

Bus Zones

No Parking in This Street

No truck parking in This Street

School Zones

Press Zones
Consulate Zones
If you have questions about the signs that are managed by the Streets Department, you can get in touch with Philly 311.
A Word to the Wise: