Where to Park for the Philadelphia Flower Show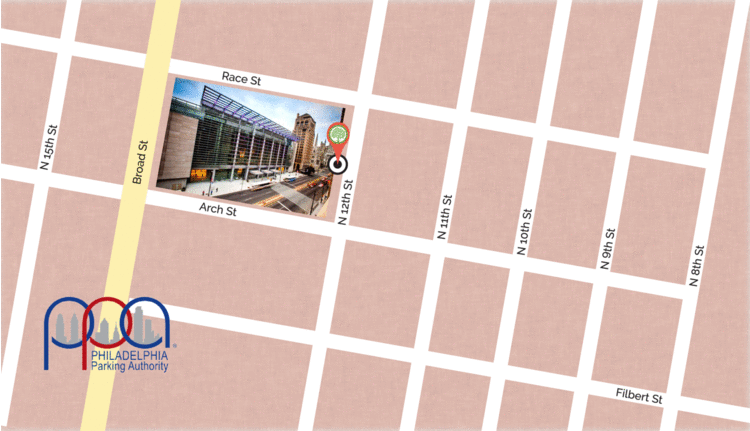 Need a reminder that spring is just around the corner? Here's one: The Philadelphia Flower Show is making its return to the Pennsylvania Convention Center from February 29 – March 8. With this year's theme encompassing a Riviera Holiday inspired by Mediterranean gardens, you instantly become wrapped up by the enchanting dimensions of the flowers exuding horticultural exquisiteness. Citrus tree groves will  provide a lush and dramatic landscape as you enter the massive convention center showroom. Low-maintenance staples of mediterranean gardening such as  terra cotta pots, tiered fountains, lavender and cypress trees will be on display as you explore all the floral waves of plants, likely inspiring you to create a Mediterranean style-like garden of your own.  
Plan on stopping to smell the roses and need a convenient parking spot? Though use of public transit is highly encouraged, we provide multiple convenient parking options within close walking distance to the convention center. Check out the rates and locations below, or just feed the on-street parking meter with our mobile payment app, meterUP. Don't forget — our new Pay-By-Plate parking kiosks are also cropping up near the convention center. Get the quick run-down on how to use them here. 
As always if you have any questions, please feel free to contact us on Facebook or Twitter.  
The AutoPark at The Fashion District
Rates:
Up to 1 hour: $7.00

Up to 2 hours: $11.00

Up to 3 hours: $15.00

Up to 12 hours: $22.00
Specials:
Early Bird – Enter by 10 a.m., exit by 6 p.m. – $13.00

Super Early Bird – Enter by 8 a.m., exit by 8 p.m. (Monday through Friday) – $12.00

Evening rate after 4 p.m.– Maximum to 12 Midnight – $11.00
Rates:
Up to 1 hour: $11.00

Up to 1 1/2 hours: $14.00

Up to 2 hours: $18.00

Up to 12 hours: $20.00
Specials:
Early Bird – Enter by 10 a.m., exit by 7 p.m. – $14.00

Evening Rate – Enter after 5 p.m., exit by 3 a.m. (Monday through Friday) – $10.00
Rates:
Up to 1 hour: $14.00

Up to 1 1/2 hours: $20.00

Up to 2 hours: $26.00

Up to 12 hours: $27.00
Specials:
Early Bird – Enter by 9 a.m., exit by 7:00 p.m. (Monday through Friday) – $17.00

Evenings rate after 5 p.m. (exit by 6 a.m.) – $10.00

Weekend rate (per day, exit by 6 a.m.) – $11.00
Photo Courtesy of visitphilly.com