Board Meeting Round-Up: May 31st, 2017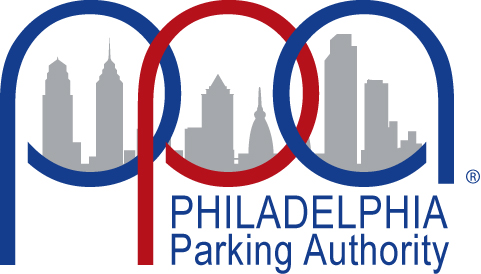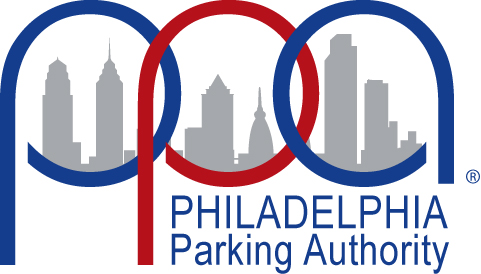 Chairman's Items – Joesph T. Ashdale
Board Chairman, Joseph T. Ashdale, invited comment from members of the general public.

Members of the taxi industry commented on Transportation Network Service regulations and taxicab meter rates.
Director's Report – Clarena I.W. Tolson
Executive Director, Clarena Tolson, provided the Board updates on the following:
Contracts:
The Authority received five (5) proposals from potential Pay-By-Cell service vendors and are currently being reviewed by Authority Staff.

The Authority received three (3) proposals from potential Automated Red Light Camera vendors and are currently being reviewed by Authority staff.
Parking Enforcement Officers:
120 Parking Enforcement Officers (PEOs) have received homeless outreach training in an effort to assist Philadelphia's homeless population.

Starting June 1st, 2017, PEOs will receive situational awareness training from the Philadelphia Police Department's Counter-Terrorism Unit.
Parking 101 Workshop:
The Authority will host a two-hour Parking Workshop on June 17th, 2017. The workshop will educate attendees on how to avoid future parking tickets and provide lessons on parallel parking.
Billboard Advertising on Authority Municipal Lots:    
Questions have been raised regarding advertising at PPA operated neighborhood parking lots. Ms. Tolson stated that the Authority will not allow advertisements with alcohol as the subject matter and will veto any proposal with inappropriate content.

Advertising has been in place at PPA neighborhood lots for many years.

Many of the PPA neighborhood lots are free and revenue from advertisements will support cleaning, snow removal and maintenance of those lots.
Wheelchair Accessible Vehicles (WAVs):
The Authority's Taxi & Limousine Division will begin selling sixty-one (61) WAV medallions and evaluate locations for additional taxis stands.
Finance and Administration
Record Retention Policy:
The Board unanimously approved a Record Retention Policy which establishes minimum periods of time for retention and makes clear that document disposal is not required. The policy mirrors those recommended for municipalities by the Pennsylvania Local Government Records Committee and Pennsylvania Historical and Museum Commission Bureau of Archives.
Employee Manual:
The Board unanimously approved changes to the Authority's employee manual policies to be consistent with public sector standards. Those changes include:
Reducing limits on leave time balances that can be carried over to the following year

Updating provisions regarding retirement health benefits

Updating and setting limits on tuition reimbursement
On-Street Division
Supplemental Debt Collection Services:
The Board unanimously awarded a three year contract for Supplemental Debt Collection Services to the following firms:
Penn Credit

Progressive Financial

Sabatine & Associates

Harris & Harris
The Supplemental Debt Collection Services will be utilized to pursue unpaid on-street parking and red light camera debt. Additionally, the Authority estimates a three hundred and twenty five thousand dollar ($325,000) savings annually. The Authority also expects additional revenues through a competitive debt collection assignment process.
Purchase of License Plate Recognition Systems for the Booting Department:
The Board unanimously approved the purchase of four (4) additional License Plate Recognition Systems in the amount of one hundred twenty six thousand eight hundred twenty five dollars and seventy cents ($126,825.70). This system has proven to be very cost effective in Authority enforcement efforts.  Once installed, the system will scan license plates throughout the City of Philadelphia and notify Authority staff of boot eligible vehicles.
Airport Operations
The Board unanimously approved a contract award to Northeast Fence & Iron Works Inc to install helix fencing at Authority Airport Parking Facilities. The proposed total amount is $77,900, contingent upon the successful negotiation and execution of a contract with the Authority.  
Taxi & Limousine Division
Docket No. A-17-02-02
The Board unanimously approved of the sale to transfer the ownership of Medallion No. P-1024 along with the issuance of a corresponding taxicab certificate of public convenience to operate the medallion.
Applicant-Buyer: Iggys Taxi, LLC, CPC Application No. A -103490-01
Owner-Seller: J-S Gabrielle Corp., CPC No. 1000042-01
Sale Price: $60,000
Docket No. A-17-03-02
The Board unanimously approved the issuance of a limousine certificate of public convenience to provide luxury limousine service in the City of Philadelphia.
Applicant: Grayling LM, LLC
CPC Application No.: A-1035666-07
Docket No. P-17-02-01
At the request of the taxicab industry and without objection, the Board unanimously approved an amendment to the "flat-rate" zone boundaries for all taxicab trips between the Center City zone and Philadelphia International Airport. The flat-rate of $29.05 will remain the same. However, the new flat-rate zone takes effect July 1st, 2017 and is as follows:
The area between the Schuykill and Delware Rivers between Washington Avenue and Fairmount Avenue. West of the Schuykill River, the northern boundary continues west along the north side of 30th Street Station on 2900 Arch, then southward on 30th Street to its intersection with Market Street. The boundary proceeds west along the north side of Market Street to 48th Street, south on 48th Street to Spruce Street and east on Spruce Street to its intersection with South Street.