Where to Park for the Philadelphia Flower Show
If the recent warm weather wasn't enough of a hint that spring is around the corner, here's another one:
The Philadelphia Flower Show is back and turning heads at the Pennsylvania Convention Center!
Here's the deal.
From March 11-19, floral enthusiasts will have the perfect venue for some inspiration as the PA Convention Center is packed to the brim with elaborate large-scale gardens, landscapes and floral arrangements, which makes sense given this year's theme: Holland: Flowering the World.
Believe it or not, one of the more, shall we say, interesting attractions this year will be a spa. That's right, a garden spa with relaxation stations offering up electronic massages while you sip on champagne and gaze at the floral masterpieces around you.  Sound like your cup of tea? Grab your tickets here and check out more events and activities to expect at the show.
Now before parking yourself into the massage chair, make sure you're conveniently parking your vehicle first!  Check our rates and closest locations below—and feel free to get at us on Twitter or Facebook with any questions!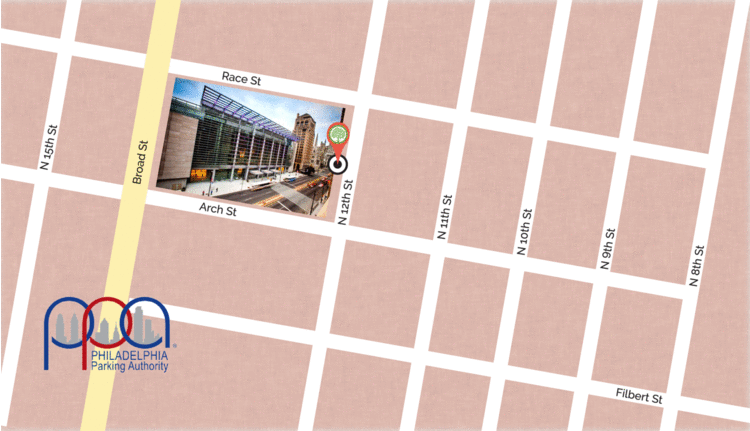 The AutoPark at the Gallery Mall
Rates:
Up to 1 hour: $5.00

Up to 2 hours: $9.00

Up to 3 hours: $13.00

Up to 12 hours: $21.00
Specials:
Early Bird – Enter by 10 a.m., exit by 6 p.m. – $13.00

Super Early Bird – Enter by 8 a.m., exit by 8 p.m. (Monday through Friday) – $10.50

Evening rate after 4 p.m.

Up to 1 hour – $5.00

Maximum to 12 Midnight – $9.00
Rates:
Up to 1 hour: $9.00

Up to 1 1/2 hours: $12.00

Up to 2 hours: $15.00

Up to 12 hours: $18.00
Specials:
Early Bird – Enter by 10 a.m., exit by 7 p.m. – $12.50

Evening Rate – Enter after 5 p.m., exit by 3 a.m. (Monday through Friday) – $9.00
Rates:
Up to 1 hour: $13.00

Up to 1 1/2 hours: $18.00

Up to 2 hours: $24.00

Up to 12 hours: $26.00
Specials:
Early Bird – Enter by 9 a.m., exit by 7:00 p.m. (Monday through Friday) – $16.00

Evenings rate after 5 p.m. (exit by 6 a.m.) – $10.00

Weekend rate (per day, exit by 6 a.m.) – $12.50
PHOTO CREDIT: M. FISCHETTI FOR VISIT PHILADELPHIA