PPA COVID-19 Protocols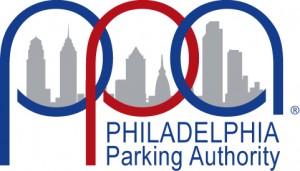 Office Closures: In accordance with directives of the Governor and the Mayor, the Bureau of Administrative Adjudication, the Parking Violations Branch and PPA administrative offices will be closed starting March 17th and will remain closed until further notice.
Note: The PPA's monthly board meeting previously scheduled for Tuesday, March 24th has been cancelled and will be rescheduled. 
Parking Enforcement: The Philadelphia Parking Authority will place a special emphasis on enforcing safety violations, including blatant violations that pose a threat to public order and safety such as double-parking, loading zone violations and blocking entrance ways or crosswalks. It is essential that motorists park legally during this health crisis so as not to impede traffic flow or block emergency vehicle access. Additionally, meters, kiosks and residential parking time limits (including expired permits) will not be enforced.
Below are examples of safety violations still being enforced:  
Zones reserved for people with disabilities without displayed credentials 
Fire hydrant 
No stopping in a bus zone or close to a corner 
Blocking a wheelchair accessible curb cut 
Loading zones –The truck loading zones restricted from 6 am to 10 am on Chestnut and Walnut will not be enforced, all other loading zones will be enforced per the instructions on the signs. 
Scheduled hearings: If you had a scheduled hearing with the Bureau of Administrative Adjudication between March 17 and April 30th, you will receive a new hearing date by mail.  
Booted or Towed vehicles: To retrieve a vehicle, you will have to pay only those tickets on the impounded vehicle's license plate along with towing/storage fees. If tickets are eligible for a hearing and paid during this time of administrative office closure, you will still be eligible to contest those tickets when the Bureau of Administrative Adjudication resumes normal operations.  In order to claim your vehicle, you must present a drivers license, vehicle registration and proof of insurance. 
Payment options for impounded vehicles:
Due to public health safety protocols, all payments must occur online. Pay online at

www.philapark.org/violations
Once payment is made, please email your driver's license, registration and insurance to docs@philapark.org
Once your payment and documents have been verified, you will receive a confirmation email stating that your vehicle is ready for release.
For your convenience and safety, your vehicle will be available for pickup at the security entrance.
Verifications and releases may be completed between Monday – Sunday 10:00am to 6:00pm.
Unclaimed Vehicle Auctions:
All unclaimed vehicle auctions are cancelled until further notice. 
Parking ticket payments (for vehicles not booted or towed):  
NOTE: Beginning Tuesday, March 17th there will be no convenience fees for online payments.
Red Light Camera Violations: Payment of red light camera violations can be made:
If the payment envelope is postmarked within 30 days of issuance, penalties will not accrue. 
Parking Garages: Philadelphia Parking Authority lots and garages throughout the city as well as airport parking facilities will remain open, excluding the Economy lot at the airport, which will be closed to new parkers. There will be no charge for vehicles exiting the airport parking facilities during the emergency declaration period. Please see below for additional details on PPA operated Center City garages.
Center City Garages:
Family Court Garage (1503 Arch Street) – open only to monthly access  cardholders.
Autopark at Jefferson (10th and Ludlow) – no charge to medical and hospital personnel (must show employee ID at the office).  All other charges are the same.
Gateway Parking Garage (1540 Vine Street) – no charge to medical and hospital personnel (must show employee ID at the office).  All other charges are the same.
Autopark at Independence Garage (5th and Market) – open. No charge
Autopark at Fashion District/Gallery Garage ( 44 N. 9th Street) – open. No charge
Old City Garage (2nd and Sansom) – open. No charge
Parkade Garage (801 Arch Street) – open. No charge
Autopark at the Ben Franklin Bridge (224 N. 3rd St.) – open only to monthly access cardholders
Essential City Services:
 For additional details on essential city services that remain open and how to access them, please
click here.