Accredited Parking Organization with Distinction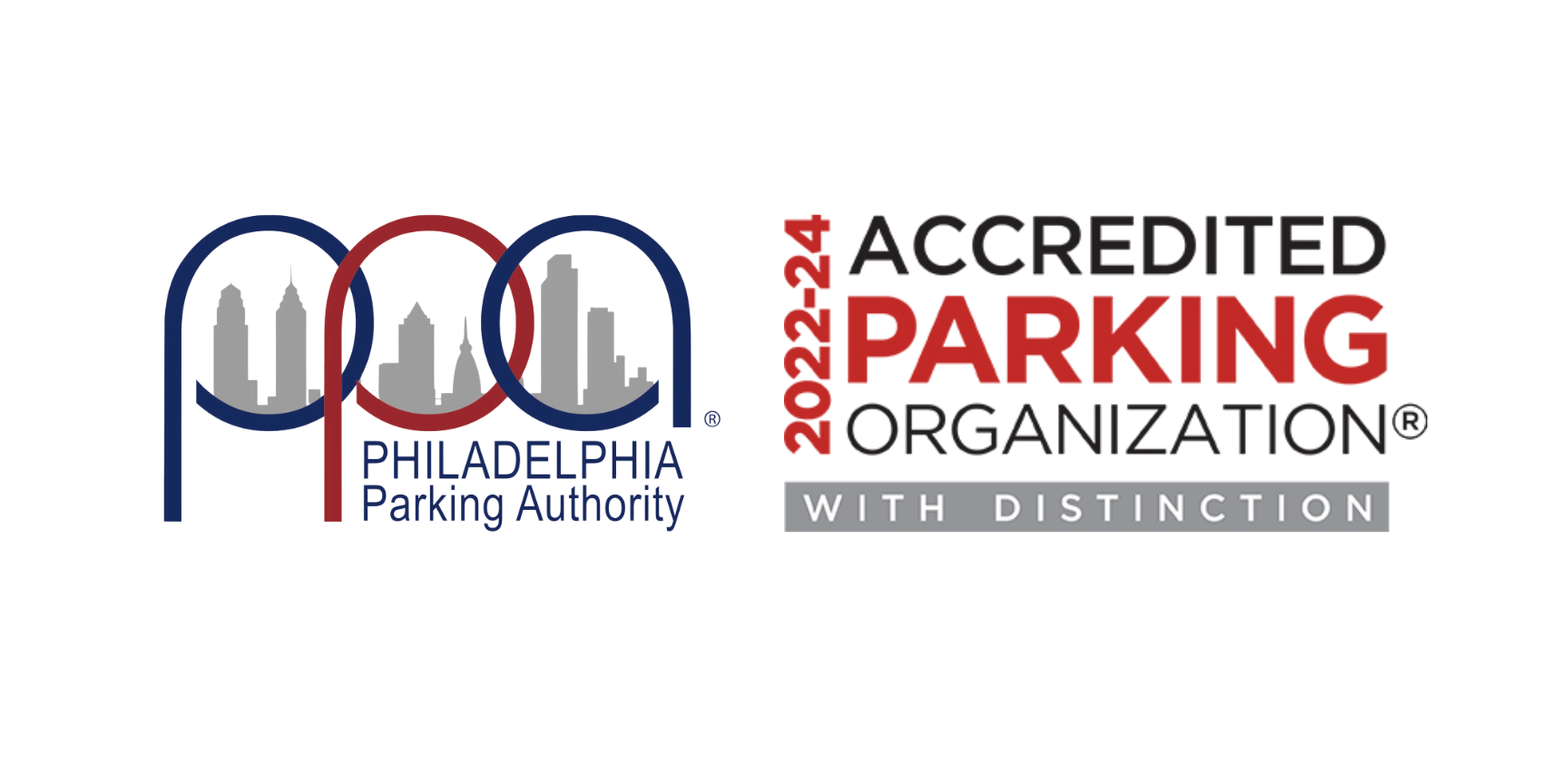 The Philadelphia Parking Authority won accreditation through the International Parking & Mobility Institute's (IPMI) Accredited Parking Organization (APO) program, a certification for parking organizations that have achieved a comprehensive standard of excellence. APO recognizes best practices in responsible parking management and operations, customer service, professional development, sustainability, safety, and security.
According to IPMI, in order to receive accreditation, "an organization must demonstrate its commitment to ongoing evaluation and improvement of program outcomes through the implementation of industry best practices. Applicant organizations work with third-party reviewers to organize and present evidence of accomplishment of 250 criteria in 14 categories related to industry best practices. The APO with Distinction has only been awarded 14 times and is only reserved for organizations exceeding the standard.