Doing Business with the PPA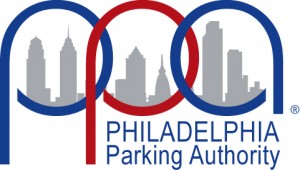 The Contract Administration Department is the central purchasing contact for the Philadelphia Parking Authority (PPA) for purchases over $25,000. Our goal is to acquire services, supplies and materials at the best value price that meets our needs while ensuring a fair and open process. We strive to accomplish this by using sound procurement practices involved in a competitive proposal system.
This post is meant to provide interested vendors with a basic guide on how we do business. All qualified vendors are encouraged to participate in our Request for Proposal (RFP) opportunities, and we want to make sure everyone understands the process. We're committed to including women, minorities and small businesses in contracting opportunities fairly. Check out this example of a recent RFP to get an idea of what one looks like.
It's the PPA's policy to pursue the best competitive price. This means we're looking at the delivery, quality and other factors of the product or service. Sometimes a vendor can spend a lot of time and money in presenting a product to the PPA, but that's not a factor that will be considered when the final purchase decision is made. We appreciate all vendors' efforts with RFPs, and ultimately we have to go with the best choice for the product or service.
The Contract Administration uses two basic methods to purchase materials, supplies and some services. Check out the information below about these two methods:
Method #1: Request for Information (RFI) is a formal process for gathering information from potential vendors of a good or service. RFIs are often used for major IT purchases.
The RFI also identifies the requirements or expectations of the organization and requests specific answers for how the vendor will meet them. Recipients are asked to submit their responses in a standard format to make comparisons easier.
An RFI usually comes before an RFP. An RFP is used when the importance of technical considerations dictates the contract award be based upon cost and other factors. The other factors are expressed in the RFP as Evaluation Criteria. Unlike the RFI, which contains a broad description or design specification, the requirements in an RFP are generally expressed in detailed terms. Vendors are asked to propose their own technical solution to achieve the required results. The contract award is made based upon the PPA's "best value" determination.  The "best value" doesn't necessarily mean the lowest price.
Method #2: Vendor Registration, which means your business is listed on the Contract Administration's ongoing list of of all interested vendors. You may register by completing and submitting the Vendor Registration Form. Once we receive the completed form, your firm's name will be placed on the vendor list. Keep in mind that due to the number of businesses Contract Administration deals with, submitting a completed questionnaire does not guarantee a vendor will be notified every time a quotation or bid is solicited for that particular commodity.
There's one rule though: Failure to respond to three (3) requests for quotes or bids may result in removal from the vendor list. Return all requests and mark them "No Bid" in order to remain on the list. The Vendor Registration is NOT for consultants or construction contractors.
If you have any questions about RFPs, RFIs or vendor registration, feel free to email mmckeown@philapark.org